A warm welcome in Manor Hall and Summer School 2021 had begun!
We began by working together to solve problems, realising quickly that communication was key! A great opportunity to get to know each other and find those with a competitive edge. We built shelters and used sections of pipe to move a tennis ball from one side of the field to another, who knew it was so far?!
We learned how to use wheelchairs and the rules of wheelchair basketball, we would later watch the event in the Paralympics with a new found respect!
We played dodgeball, we ran, we dodged and we laughed!
The second day began, new friendships were already forming. A day of sports, not competition but challenge, perseverance, team work and celebration! Thank you to Mrs Biggs and Express Coaching Services for such a fun start to our Summer School!
The third day was a day of discovery. Two performances from Science Made Simple. In the first session 'Music to Your Ears', we learnt how our ears pick up sound, and how they can be damaged by loud music, uncovered the mysteries of how CD players and MP3 players work and had some fun with synthesised voices! In the second session 'It's Only Water!' We learnt about the properties of water – freezing, boiling, melting, condensing, dissolving and evaporating and the states of matter – solid, liquid and gas. We learnt how water has a chemical formula and how water and the objects in it are affect by forces – floating and sinking, gravity. We also cheered as Miss Rawson got a little wet, all in the name of science! Thank you to David from Science Made Simple for such wonderful demonstrations!
The Farm came to visit! We all went to see the animals, to learn about what they need to stay healthy and how to care for them. We worked together to solve animal riddles, how do you get a fox, chicken and corn from one side of the river to the other?! We learnt about descriptive writing techniques and used them to write about a range of animals, then using our descriptions we got creative (and a little messy) and made clay animals! Thank you to the Mini Farm for making today so special.
The final day of the first week began with a History of the Olympics pantomime which we used to design a new sport! Such wonderful ideas, maybe one day we'll see them on the biggest stage of all! We went back in time, through dropping everything and reading, we discovered the story of Wenlock and Mandeville, the London 2012 Mascots! We, by using SCAMPER (substitute, combine, adapt, modify, eliminate and rearrange), designed a new mascot for the Olympics and Paralympics, wow there were some fantastic designs! We made the most of our opportunity to learn about Japanese culture, challenging ourselves to carefully follow instructions to create origami masterpieces.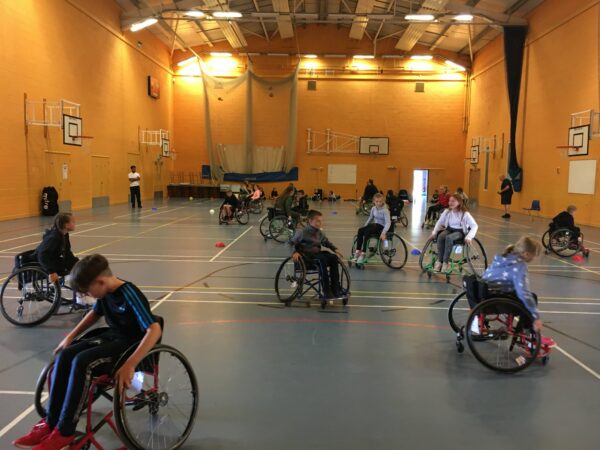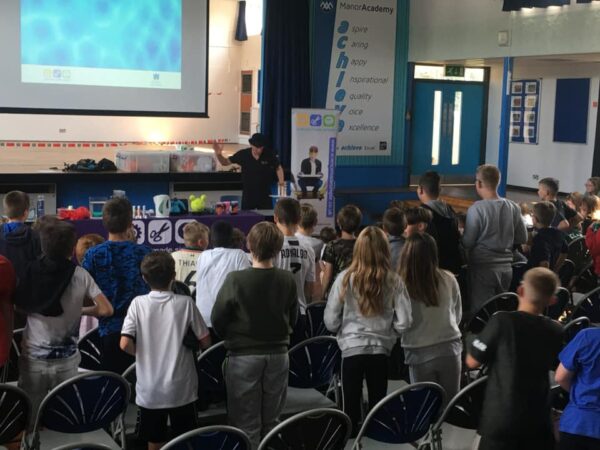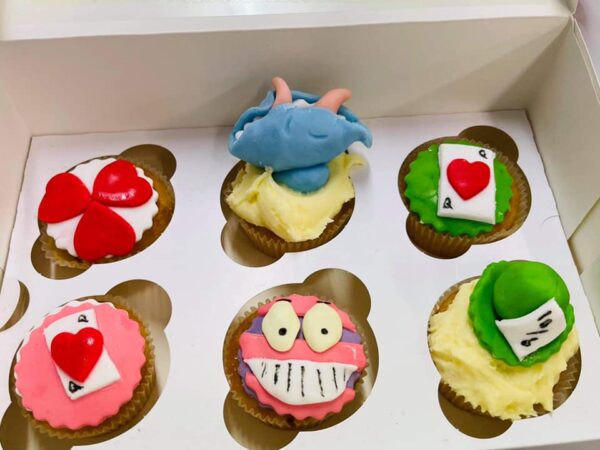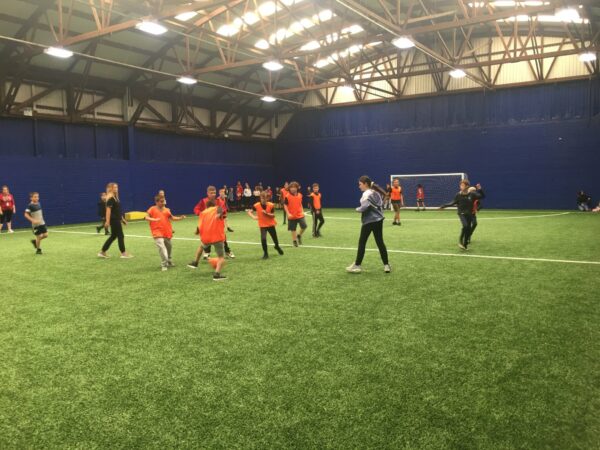 One week completed, one week left to go. We were so excited to meet so many new people, staff and students!
We started our week by falling down a rabbit hole! Watching an Alice in Wonderland pantomime; using inspiration from the story to design and make hats and creating the most stunning sugar craft decorations for our cupcakes and biscuits! Reading about the Jabberwocky inspired us to write nonsense poems, we were speaking a whole new language by the end of the day!
With September quickly approaching, a few uncertainties about secondary school were effortlessly soothed by the incredible performers from BigFoot! They shared a performance which showed us many of our worries and how easily they can be overcome by asking the right questions and speaking to the right people. We all felt much more confident about starting our secondary school experience in September afterwards. Thank you to Adrian and Rebecca for such amazing performances!
We wanted to share our commitment to supporting everyone in Year 7 so we decorated jigsaw pieces and made pledges to show how we are united against bullying at the Manor Academy.
Today we played the Real Game! We created dream clouds with our hopes for houses, transport and leisure items and then, using annual wages from a range of careers, calculated our weekly expenditures to see what we would be able to afford! It was eye opening! We used all of this information to consider what we would like our future to look like and what paths we need to take to get the future we want.
Thursday
Today we headed to Egypt and solve the Riddle of the Sphynx! We decoded hieroglyphs, used persuasive features to encourage people to visit Egypt and finally solved mathematical problems to help Dr. Colorado Smith solve the Riddle of Sphynx.
Friday
The final day had arrived, so many memories to share on our Memory Placemats, we wrote our favourite memory of Summer School and laminated them to keep as a lasting memento! We challenged ourselves to remember the names of all of the staff we had met over the past two weeks, who knew there were so many! The afternoon was filled with music, lights, bubbles and dance off, a celebration disco to finish! A final gift, a t-shirt, signed by everyone, a perfect way to finish Summer School and look forward to seeing all of our new friends in September.
Thank you to everyone for making it so special, we hope you had as much fun as we did!